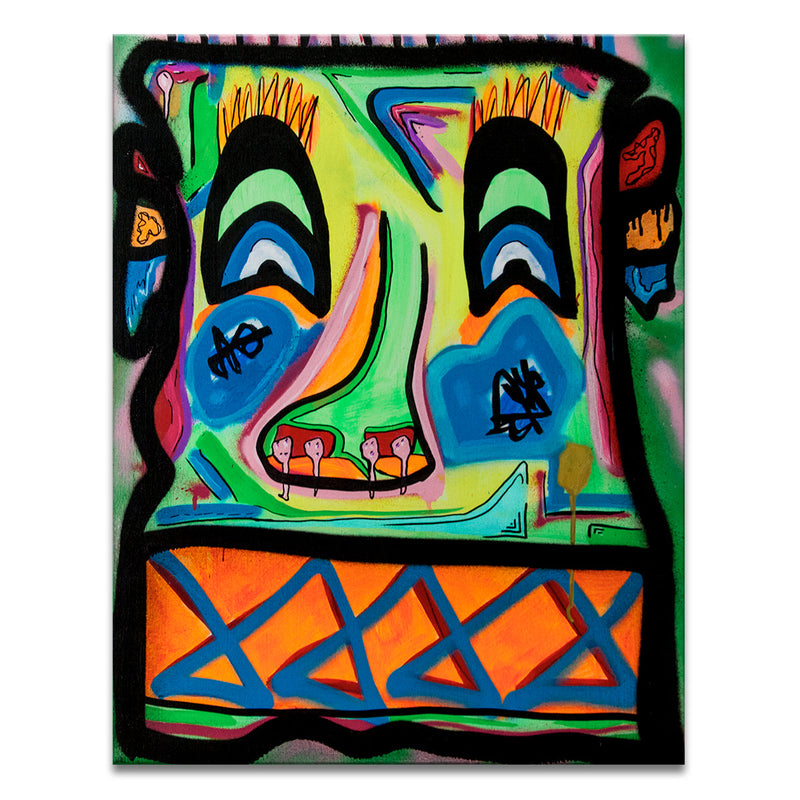 'Untitled III' Wrapped Canvas Original Painting features a bold street art aesthetic in vibrant tones of blue, orange, yellow, green, pink, purple, black, magenta, and red. Spray paint can in hand, Big Bear's urban artistry is unleashed; manifesting a collection of wild and eccentric street art on canvas. Doused in electric color by way of his graffiti-like finesse, each piece is a primal and glowing marvel.
Creator                                                                                                                     Creation Year
Big Bear                                                                                                                     2020
Dimensions                                                                                                               Medium
Height: 28 in. (71.12 cm)                                                                                         Canvas, Mixed Media, Spray Paint
Width: 22 in. (55.88 cm)       
Movement & Style                                                                                                   Period
Street Art                                                                                                                   21st Century
About the Artist
Graffiti artist Big Bear is an anonymous creative who uses everything from spray paint to acrylic to oil to produce works of art on canvas and in public spaces. His unique, signature style combines bright neon colors with bold black lines, resulting in vibrant works of art that are alluringly organic and positively playful. The mysteriously imaginative Big Bear transports onlookers into another world with his phosphorescent mixed-media masterpieces.