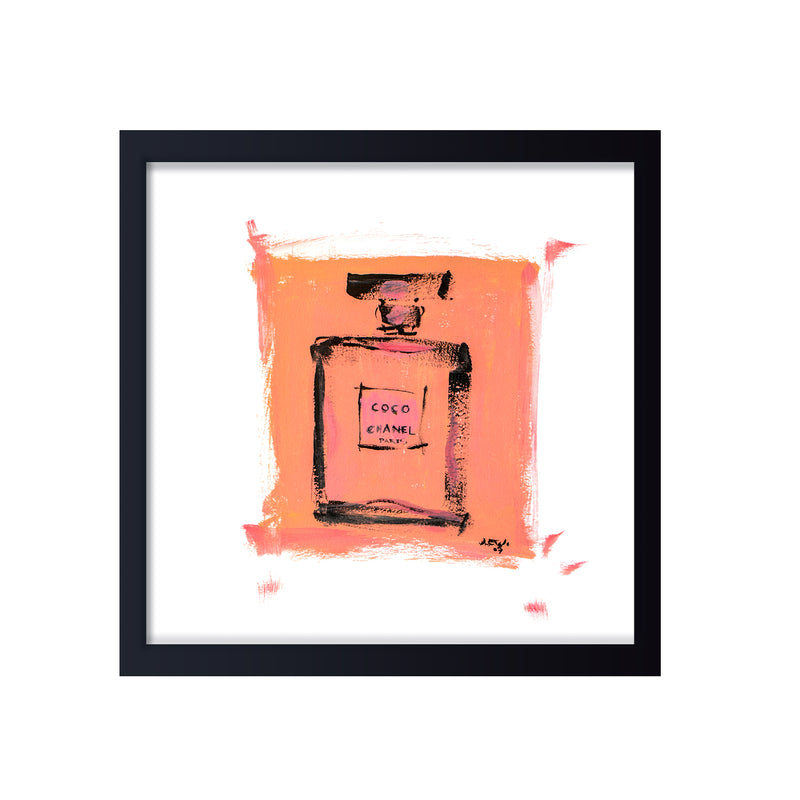 Add a touch of femininity to your modern space with this fashionable square print titled, 'Coco' by Chauncey Jacks. The decorative artwork, featuring a bottle of Coco Chanel in shades of orange, pink, and black, will complement your contemporary décor's aesthetic. Offering a range of collections, Chauncey Jacks will add on trend styles to any modern or contemporary space.
Product Features:
Expertly ed using archival ink on board
Skillfully hand assembled with a black pine wood frame
Hanging hardware included for easy installation
Made in the USA
Designed and handcrafted in Chattanooga, Tennessee by Ready2HangArt, using eco-friendly practices. This piece arrives with hardware included and ready-to-hang on your wall for simple installation.