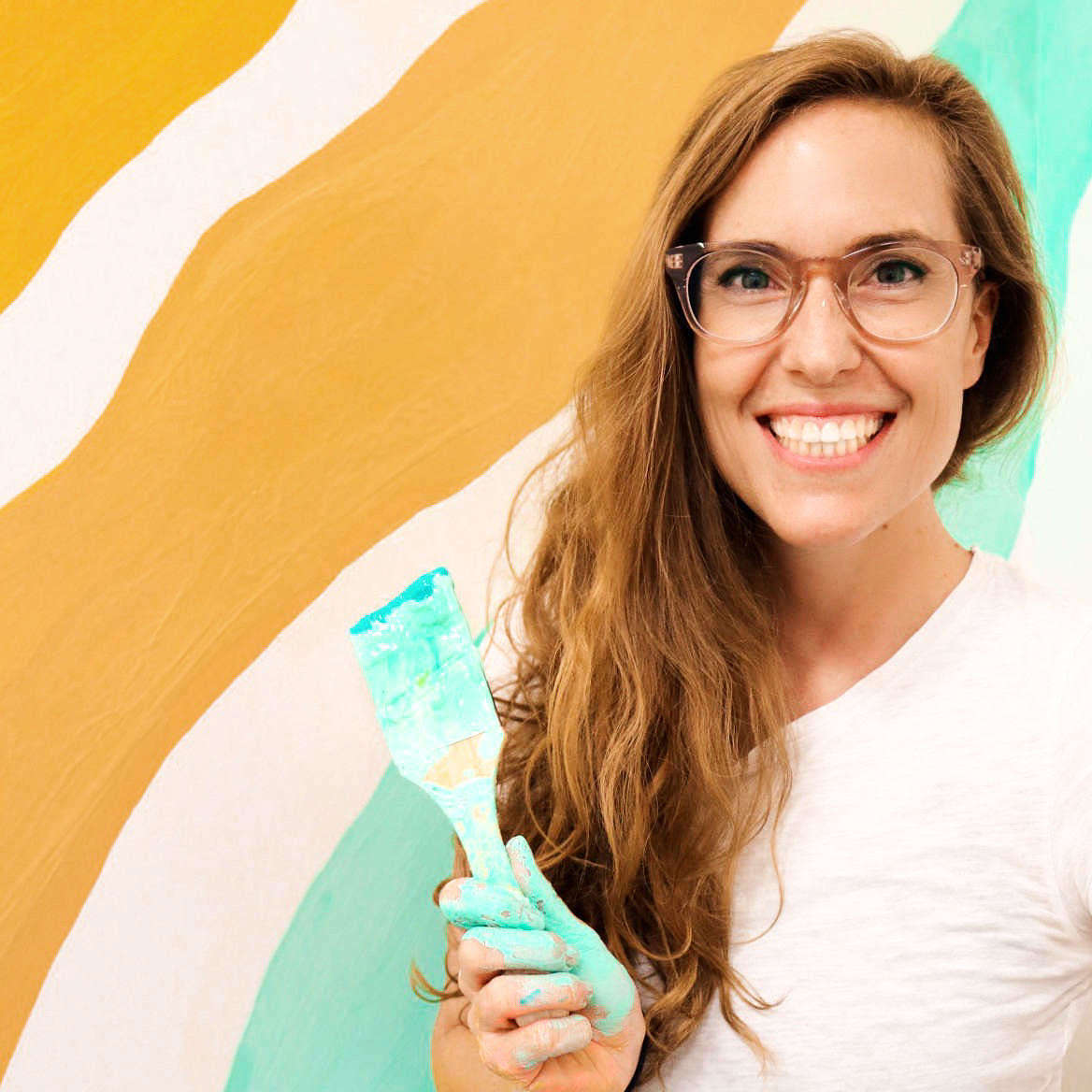 Lisa Kaw's artwork is pure sunshine. Her vibrant color combos bring cheer and inspire imagination. Using acrylic on canvas, she paints abstract sunsets, fruity fiestas, and lovable animals, but especially enjoys painting large scale murals, as it gives her the chance to sprinkle the world with rainbows and unicorns. Her signature style matches her colorful personality, and her motto is to make everyday a funday. Her vivacious spirit leads her on many adventures with her businessman husband Joe. Lisa's favorite idea of a vacation is chillin' in a treehouse with monkeys and toucans. She is based in Florida where she enjoys watching the sun set each evening over her rooftop mural.
VIBRANT | CONTEMPORARY | BOHO
UNIQUE AND FUN ANIMALS
ABSTRACT LANDSCAPES
ARTIST'S PICK
"My fave piece right now is "Fruit Fiesta" because it makes me feel like dancing. Barefoot and carefree, my imagination runs wild as I make my way through a neon jungle of sweet exotic adventures."
-Lisa Kaw
BEST SELLERS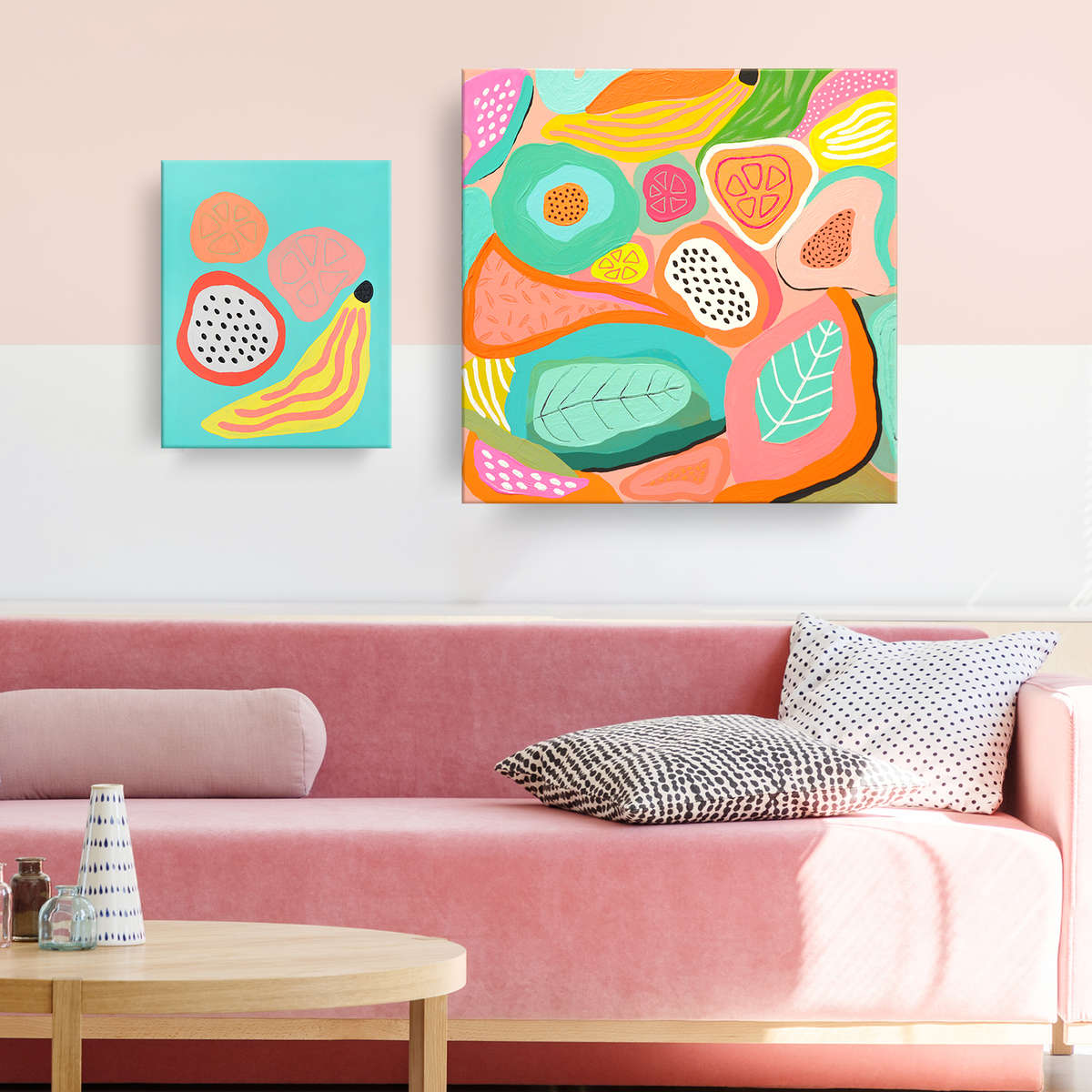 Find the piece you've been searching for...
Shop Lisa Kaw's Ready2HangArt collection now!
CLICK HERE